We have some news regarding the Head Coach position for our Lane Cove Squad. As some of you will already be aware, Michael Jacobs has resigned from his position as Head Coach at Lane Cove. We would like to take this opportunity to thank Michael for all his work over the last few years. Michael has made a positive impact on the squad program and leaves behind him a strong program for us to continue building on.
We are excited to announce that our current Senior Assistant Coach, Toby Condon, has been promoted to Head Coach and will commence this position immediately. Toby will be known to a lot of you already however please find below some additional information.
Toby started coaching junior squads in 1997 under the guidance of Ursula and Forbes Carlile at Ryde Swim Club, he remained there until 2016, which included several years as Head Coach (2003-2016). During this period Toby had the opportunity to develop the Ryde club to State Age Champions in 2010 as well as placing swimmers on both senior and Junior Australian teams including Laura Crockart (2013 Commonwealth Record Holder).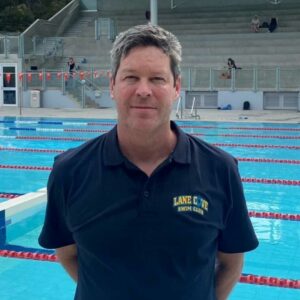 Coaching Honours:
Swimming NSW/ASCTA coaching scholarship (2006 & 2013)
Australian Talented Coaches Program (2011-2012)
Australia A team coach (USA 2011)
Junior Pan Pacific Games team coach (HAW 2012)
Australian Distance Squad coach 2012, 2013, 2014
Various NSW Age Development Squads, New South Wales State Teams
The program will remain unchanged for now however the coach taking the group may change in the short term whilst we look to recruit a new assistant coach.
We're super excited about what the next couple of months will bring leading into the new year.